About
At SkySchool our goal is to enable more and more people to learn how to Paramotor safely so they can share the same enjoyment and passion for this amazing sport as our team of highly experienced instructors. We have been running Paramotor courses since 2002 and take pride in the safe and professional service we provide, as you can see on our YouTube Channel. If you are interested in learning to Paramotor, buying kit or coming on an amazing trip contact us!



The Team
Alex Ledger - Master Instructor, Tandem Pilot & MD
Alex is a highly experienced Paramotor Instructor and the Secretary of APPI PPG, the International Paramotoring Association. Over the years he has been involved in several interesting projects, namely Flying for Heroes, Paramotoring the length of the UK and the BBC documentary Extreme Wales with Richard Parks. In 2017 he co-founded SkyOps Executive in order to develop the B2B side of the Adventure AirSports industry. This was followed by SkySchool UAE in 2018, which is a SkySchool Franchise and operates during the European winter. Alex lives in Chamonix, France where he pursues his passion for Acrobatic Paragliding, Snowboarding and Trail Running. To celebrate 15 years of running SkySchool he made this film about his Top Five Flying Trips.
Tel: +44 (0) 7747 097 527
Email: [email protected]
Ricardo Maciel - Master Instructor & Tandem Pilot
Ricardo is a highly experienced APPI PPG & ParaTrike Master Instructor and SkySchool's Chief Flying Instructor in Europe and the UAE. Originally from Brazil, where he used to run his own Paramotor School, Ricardo joined the SkySchool Team in 2017. He also used to run the Brazilian Paramotor Team and competed in the 2018 World Championships in Thailand as a ParaTrike Pilot. When not instructing Ricardo also runs SkyWeek Trips and Instructor Workshops, while helping set up new APPI PPG & ParaTrike Centres around the world.
Tel: +44 7383 683589
Email: [email protected]
Dan Kaye - Ops Manager & Instructor
Dan has been around the SkySchool Team since 2017 and made the decision to hand in his notice as an Estate Agent in Birmingham in August 2018. He is now an APPI PPG Instructor and the Operations Manager, responsible for overseeing the day to day running of SkySchool. Having caught the flying bug he has become a passionate Paraglider Pilot and has flown in some of the best sites around the world, most recently in Olu Deniz, Turkey where he sat his first SIV course October 2019. He is also a passionate open water swimmer and used to compete when living in the UK.
Tel: +44 7568 135820
Email: [email protected]
Zebur Mercan - Master Instructor & Tandem Pilot
Zebur has been flying Paragliders and Paramotors since 1999 and is a highly experienced pilot. Originally from Turkey, Zebur now lives in Scotland. In 2013 he sat an APPI PPG Instructor course and attained the Instructor license, after which he became SkySchool's Chief Flying Instructor. He is now an APPI PPG & ParaTrike Master Instructor, as well as a passionate Kitesurfer, who travels around the world pursuing his passion for these sports, while continuing to work as a part time Instructor with SkySchool.
Tel: + 44 (0) 7932 277332
Email: [email protected]
Rob Furnival - Accommodation & Airfield Manager
Rob learnt to Paraglide in Chamonix, France in 2002 and sat a Paramotoring course with Alex in Cyprus in 2005. He was originally a farmer in Shropshire where he ran a successful water bottling business. Rob has been working for SkySchool since 2007 as the Accommodation and Airfield Manager. He is also an accomplished musician, cricketer and tennis player, as well as a very capable cook, a skill he puts to good use during the SkyWeek Trips!
Tel: +44 (0) 7932 436 795
Email: [email protected]
Raphael Laghi - APPI PPG Instructor & Tandem Pilot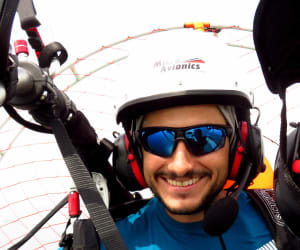 Raphael comes from a family of pioneering Paraglider pilots in Brazil. He has been flying since he was a teenager and quickly developed a passion for cross country Paragliding and Paramotoring, logging more than 1000km of flying in the Amazon river basin. In 2015 he sat an APPI PPG & ParaTrike Instructor workshop and is a qualified Instructor and ParaTrike Tandem Pilot. When not flying he enjoys rock climbing, trekking, camping, brewing his own beer and travelling with his girlfriend Marilia.
Tel: +34 (0) 617 046 985
Email: [email protected]
Marilia Reis - Assistant Instructor & Media Manager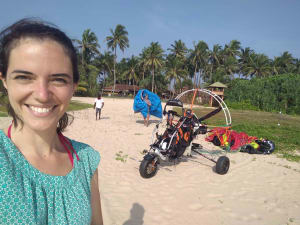 Marilia has been Paragliding since 2017 and Paramotoring since 2018. Originally from Brazil, where she met her boyfriend Raphael and learnt to fly, she is now an Assistant Instructor and SkySchool's Media Manager. She loves using the Paramotor to discover new areas around the world and it has now taken over her life! She has a professional background in communication and design and when not flying she enjoys singing. She is SkySchool's first female Assistant Instructor and is training up to become a fully qualified APPI PPG Instructor.
Tel: +34 (0) 617 047 859
Email: [email protected]


Ed Robinson - SkyOps Manager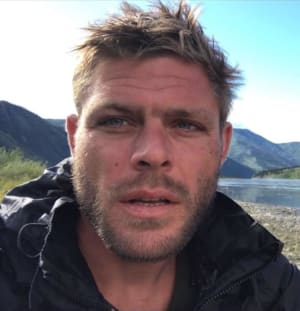 Ed manages SkySchool's sister company SkyOps Executive, which provides an Adventure Airsports Consultancy Service around the world. Prior to starting SkyOps he served as a Captain in the British Army, deploying on two tours of Afghanistan, and ran security operations and business development contracts across Africa and the Middle East. Originally from Wiltshire, Ed spends most of his time abroad, overseeing and developing SkyOps projects. He is a passionate Paragliding and Paramotoring Pilot, Skier, Kayaker, Fly-Fisherman and general outdoor enthusiast. He has planned and led numerous expeditions around the world and is always looking for the next challenging adventure.
Tel: +44 (0)7881 623 792
Email: [email protected]

Charlotte Ledger - SkySchool Secretary
Charlotte is Alex's sister and runs the SkySchool office near Banbury, Oxfordshire. She first started working as a photographer for SkySchool in Cyprus in 2005 when she visited Alex after leaving school. In 2008 she visited SkySchool in Spain where she had her first Tandem ParaTrike flight and Skydive, giving her an idea of what all the fuss is about! Since then she has travelled around the world working in the Polo industry. She now lives with her daughter Emilia in Warwickshire and when not keeping on top of SkySchool admin, pursues her passion for acting on stage.
Tel: +44 (0) 7530 102708
Email: [email protected]