Fresh from a SIV Course in Turkey
The SkySchool and SkyOps team have recently returned from Old Deniz, Turkey where they were part of an SIV course run by top British Acro pilot Jack Pimblett. It was an awesome experience which we hope to repeat next year as every Paramotor pilot should do one to improve their skills, knowledge and safety. Keep an eye on the SkySchool YouTube Channel for the SIV film which we will release soon!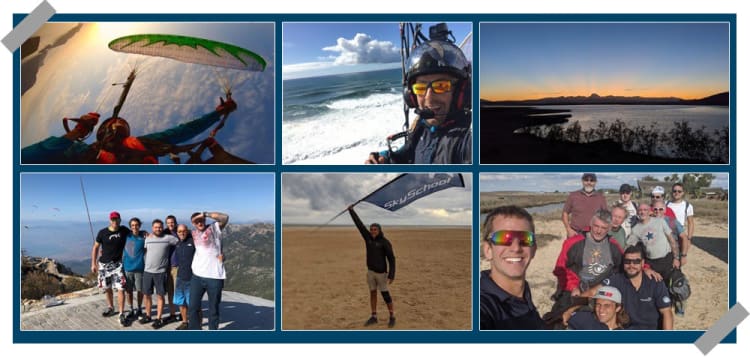 Training kicks off with SkySchool UAE from 22nd November to 19th December. There is simply no better time to escape the bleak European winter months and get a tan while learning to fly! The weather system in Dubai is incredibly reliable and perfect for Paramotor training and chilling out on the beach. We still have availability on the February and March 2020 courses: Ras Al Khaimah, UAE: 31st January - 5th February 7th - 12th February 14th - 19th February 21st - 26th February 28th February - 4th March 6th March - 11th March To book a course or find out more please email info@skyschooluae.com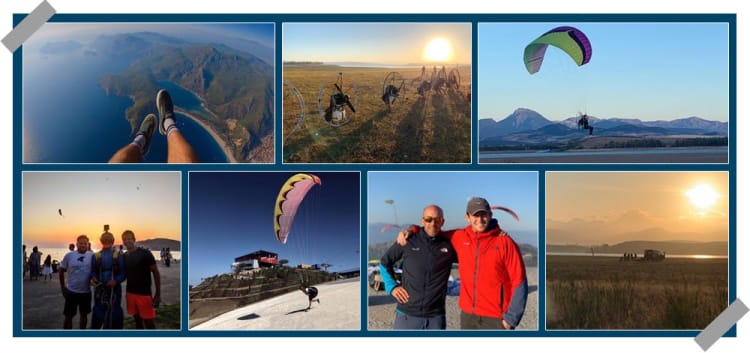 The European Season is almost over however we've had an unprecedented amount of demand for our 2020 courses. We have now confirmed our 2020 dates and are excited to announce that we will be moving to a new location in Portugal! These are our Spring course dates in Spain and Portugal, as well as the first batch of our UK courses in Oxfordshire this summer: Lake Bornos, Spain: 12th - 19th April 19th - 26th April 26th April - 3rd May 3rd - 10th May 10th to 17th May 17th to 24th May Peniché, Portugal: 31st May to 7th June 7th to 14th June Banbury, UK: 4th - 9th July 11th - 16th July 18th - 23rd July 25 - 30th July We have already started to take bookings and expect slots to go quickly! To avoid disappointment email us on info@skyschooluk.com to reserve your preferred slot.
Till next time, Blue Skies and Safe Landings.