Paramotoring away from Storm Ciara
2020 has started really well, wherever we have travelled the weather has been amazing for flying until of course, we came back to Storm Ciara!
Alex ran an APPI PPG & ParaTrike Instructor Workshop in Qatar at the end of January and then joined Ed, Harry, Ricardo and Rushi at the start of course 1 in the UAE. We have been busy filming this year and have just released the 'What is SkyOps?' film which you can watch here. Last week we released the longer film on Levison Wood's Airborne Journey and those that missed it can watch it here.

If you want to get your flying fix ASAP SkySchool UAE still has some slots on courses in March, after which Zebur will be running an APPI PPG Instructor Workshop from 3rd - 8th April. If you want to sit an Instructor course but can't make it to the UAE Alex will be running another one in Bulgaria from 8th - 15th March. They are designed for Pilots with at least 50 hours experience who wish to attain either the Assistant Instructor or Instructor licenses.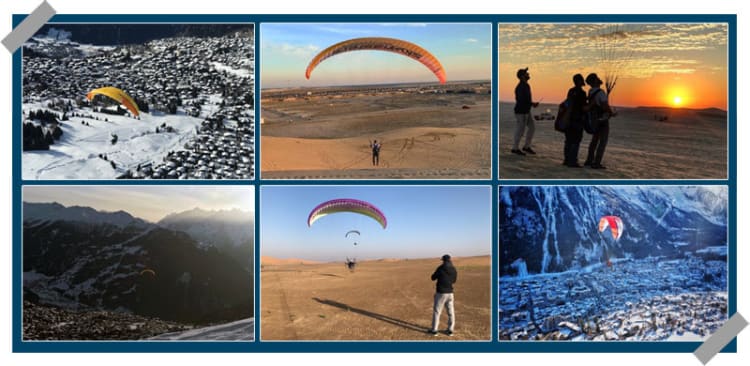 This year we will be welcoming two new members to the SkySchool UK Team, Raphael and his girlfriend Marilia, both of whom are passionate Paramotor pilots. Alex met Raphael during an APPI PPG & ParaTrike Instructor Workshop in Brazil in 2015 and he is currently working for SkyOps as an APPI ParaTrike Tandem Pilot in Sri Lanka. Marilia is an experienced Cross Country Paragliding Pilot and will be our first female Paramotor instructor, so all those budding female pilots out there maybe now is the time to sit a course! We still have a few slots left in Spain in May, as well as on SkyWeek Spain & Portugal from 24th - 31st May and SkyWeek Portugal from 14th - 21st June. After that, we make our way back to the UK for the whole of July and August.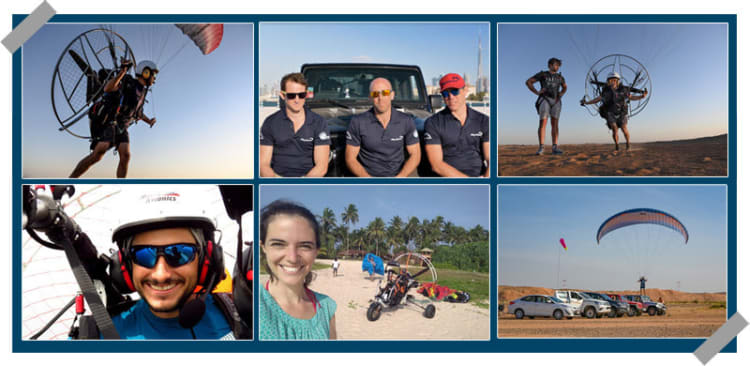 If you have any questions about the UAE courses contact ed@skyopsx.com and for anything in Europe contact Alex and Dan on info@skyschooluk.com
Till next time, Blue Skies and Safe Landings
Alex and The SkySchool Team