Country Life and their latest Press Release
Recently, SkySchool, England's leading Paramotor Training School, was featured in August's edition of Country Life by Rosie Paterson.
Rosie interviews the explorer George Bullard about completing the 630 miles run along the whole South West Coast Path, along with his co-runner, Alex Ledger, to raise money for the charity, Braintrust. This is a fantastic Charity that offers personalised support and resources to help people with a brain tumour and their loved ones and help them live the life they want after diagnosis.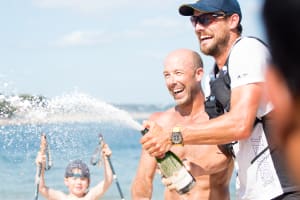 Rosie Paterson talks to George about how he and Alex got on as they ran the length of England's longest national trail, from Minehead in north Somerset along the north coast down to Land's End and then back along the south coast, to Poole, to Studland Beach. It's a great article that talks about why they wanted to take on such a challenge and what drove them to it. Rosie also goes on to discover that George learnt to fly paragliders from Alex which was the start to their friendship.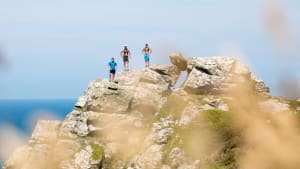 As Rosie talks to George, we can see some of the highlights of the South West Coast Path run as George talks about his time near Land's End. This was one of the more memorable moments as he tells Rosie about how, at one point, they were amongst the hundred's of tourists, all wanting to see Land's End, but as they ran only a couple hundred meters away, the tourists simply vanished.
It's an amazing feat that George and Alex managed to complete, especially as, on average, they went on to do 40,000 steps a day with a total of 1.25 million steps.
Read Rosie Paterson's article online on the Country Life website.