Coronavirus and Paramotoring in March update!
As you no doubt know, Spain is currently locked down for at least 2 weeks, possibly more, due to the coronavirus. As we don't know how this is going to play out we are still planning to be in Spain for the start of the season on the 12th April followed by 2 weeks in Portugal in June. However, if travel is made impossible then we will not be able to run the courses in Europe this Spring. If this is the case students will be given the option of deferring to a later date or completing the course in the UK. We are keeping a close eye on developments and will see how things evolve before any decisions are made. In the meantime, we advise anyone booked on an overseas course to take out travel insurance as soon as possible. You can keep up to date with our plans by following us on Instagram and Facebook. Prior to the coronavirus 2020 was set to be an amazing year with a record number of bookings. We are therefore confident that once this unprecedented crisis is over, business will be back to normal allowing us to do what we love, which is flying and teaching people how to fly!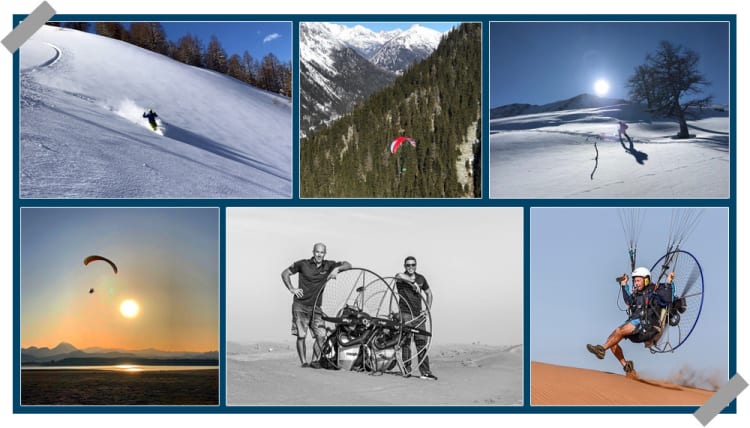 SkySchool UAE has had a great season with not only plenty of new UAE based students attaining their APPI PPG Pilot license but also lots of European students travelling over to make the most of the consistent winter weather conditions. Courses will continue to run up until the 22nd April, followed by a break over the summer and will then restart in October. You can discover more about what to expect at SkySchool UAE by watching this Paramotoring film.