Celebrate the New Year and Learn to Paramotor
Happy New Year. Either we are doing something right or everyone wants to learn how to Paramotor in 2020 as we've had an unprecedented number of bookings! The new decade started with some amazing weather in Chamonix which allowed Alex Ledger to teach Discovery Channel presenter Levison Wood how to Paraglide and Paramotor in just 4 days. We will be releasing the film soon, so unless you've already done so subscribe to our YouTube Channel to receive the notification.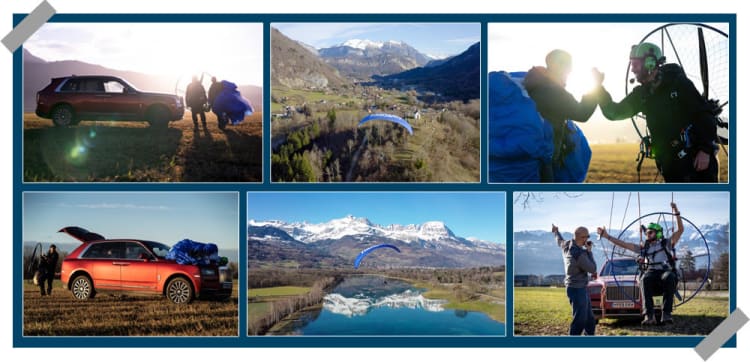 While the bleak winter weather continues across Europe and it just seems that you're never going to get in the air, fear not as SkySchool UAE is open and operating! Come and join us where the desert meets the sea with smooth laminar winds, a reliable forecast and perfect temperatures. You can see our course dates below, these can also be run as SkyWeek Trips for qualified pilots. To make a booking or discover more contact Ed on info@skyschooluae.com
1. 31st January - 5th February (Fully Booked)
2. 7th - 12th February
3. 14th - 19th February (Fully Booked)
4. 21st - 26th February
5. 28th Feb - 4th March
6. 6th - 11th March
7. 13th - 18th March
8. 20th - 25th March
9. 27th March - 1st April
10. 3rd - 8th April
11. 10th - 15th April
12. 17th - 22nd April
Our courses in Spain overlap with our last few courses in the UAE, however the first four Spanish courses from 12th April - 10th May are now fully booked! We still have slots on our last two weeks from 10th - 24th May, likewise with our courses in Portugal from 31st May - 14th June. For those qualified pilots out there interested in a SkyWeek Trip we are running SkyWeek Spain & Portugal from 24th - 31st May and SkyWeek Portugal from 14th - 21st June. For any enquiries or bookings contact Alex and Dan on info@skyschooluk.com.
For those that missed it here is our long-anticipated SkyWeek Italy Paramotoring film made by Nick Hughff who learnt to fly with us last year.
Till next time, blue skies and safe landings.
The SkySchool and SkyOps Team aka Alex, Ed, Dan, Rob, Ricardo, Zeb and Harry.