Back to the UK for more Paramotoring Courses!
The SkySchool Team are now back in the UK running courses in Wiltshire. We are pretty much fully booked and hoping the weather plays ball!
June was a fantastic month and the weather was extremely kind to us with lots of students completing their APPI PPG Pilot qualification. In between running Paramotor courses we also ran a Paragliding course in the stunning Castelluccio region of the Apennine Mountains. We were fortunate enough to be joined by the talented photographer and filmmaker Toni Konrad who made this beautiful film of SkySchool MD Alex Ledger doing a short Hike and Fly trip, landing back at the camp site early in the morning.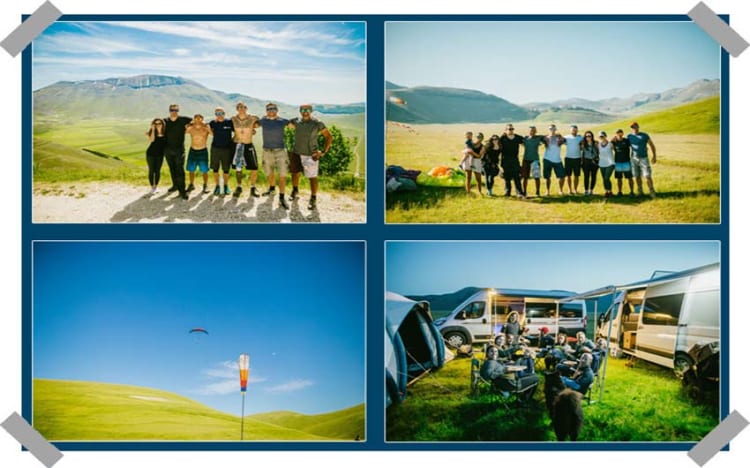 After finishing the training courses the SkyOps and SkySchool Team ran SkyWeek Italy which started at our training location near Fermo and finished just outside of Milan. The weather conditions were kind to us and everyone managed to get lots of flights in. We were fortunate enough to end the trip on a high with a visit to the Ferrari factory having flown over it in the morning! We then headed to Chamonix for some Paragliding before driving back through France stopping off en route to recce a few sites for SkyWeek France at the end of August.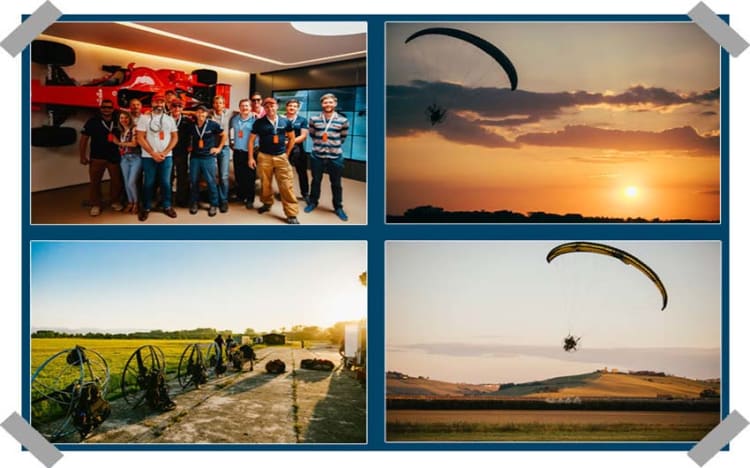 SkyWeek D Day is now fully booked at the end of July however slots are still available on SkyWeek France from 30th August - 7th September. To discover more email info@skyopsx.com
Unfortunately we can't make Vittorazi Day which takes place at SkySchool's training location from the 30th August - 1st September. This event marks the 20th Anniversary of the company and is open for everyone free of charge. To discover more contact Silvia Baldini on marketing@vittorazi.com

SkySchool returns to Italy for 4 weeks from the 8th September - 6th October, followed by a further 4 weeks in Spain from the 20th October - 17th November. After that we will be running some courses in the UAE just outside Dubai from the 21st November - 19th December. Slots are still available on all of these courses but not for long! To discover more email us on info@skyschooluk.com
Until next time Blue Skies and Safe Landings!