Prepping for SkyWeek Brazil
Ricardo Maciel, SkySchool's resident Master instructor, has just returned from his home town of Rio De Janeiro where he has been busy preparing for our next expedition, SkyWeek Brazil!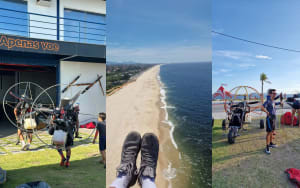 What is SkyWeek Brazil?
This is a trip which aims to combine our love of flying with discovering the natural vibe of Brazilian culture by introducing you to new people and extraordinary new places.
During Ricardo's trip he visited the family run hotel which we reserve solely for our group. The hotel, Pousada Pedra de Itaúna, is located directly on the beach where we take off from to begin the adventures each day. In 2022 we ran out first SkyWeek Brazil trip and it was a huge success. In 2023 we therefore decided to run 2 SkyWeek trips back to back and it's a good job we did as the first trip sold out extremely fast!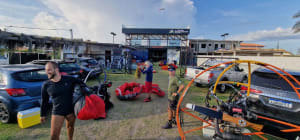 Rio Paramotor is the flight school who support us with guided routes and a fantastic base camp to prepare for flights. Alexandre and Dr Andrea, who own and run the centre, are excited to welcome us back to Brazil, and Ricardo stayed with them at the centre to explore the routes we will be guiding our Pilots on in April. As they say in the Military, time spent on recce is never wasted!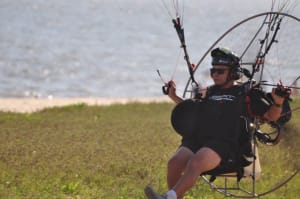 How do the logistics work with paramotoring trips and the equipment?
Logistics are a crucial element of the trip since everyone will be bringing their own equipment. A visit to customs at Rio De Janerio airport ensures that they are prepared to received the engines and all declarations are taken care of. Transportation is also organised by Hamilton, our resident first class minibus driver, who will be escorting the whole group each day. In addition all engines and equipment also have their own private van transportation.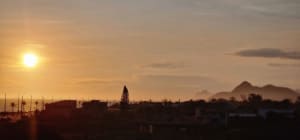 Find out more about our Second SkyWeek Trip
The weather in April is perfect for flying and enjoying the sights and sounds of Brazil, so we can't wait get started! We still have a few slots on our second SkyWeek Trip in from 12th - 24th April, so if you fancy flying along seemingly endless beaches and sampling some of Brazil's famous cuisine get in touch with us by emailing info@skyschooluk.com or calling 07747097527.