Improvise, Adapt and Overcome our French Paramotoring D-Day Trip
In early August we had planned to visit the D-Day Beaches on a SkyWeek Trip that we've been running for the last 10 years. Sadly the weather forecast in the build up to the trip was not looking good due to string winds over the northern part of France. After consulting the group of 8 pilots the general consensus was to improvise, adapt and overcome by catching an earlier ferry and heading deep in central France.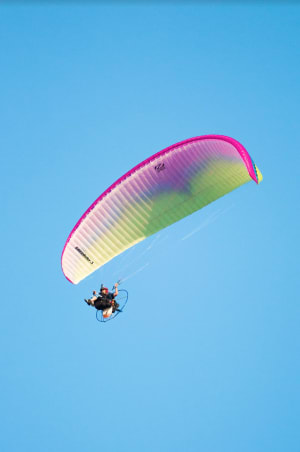 The great thing about Paramotoring is you can fit all of you kit in the back of your car, which makes it extremely versatile as a sport. It becomes even more versatile when you include a few camper vans and a can-do attitude! The group of pilots duly arrived in northern Burgundy, about 2.5 hours South East of Paris, and were treated to an excellent first day of flying over sparsely populated countryside just north of the stunning hill top town of Vezelay.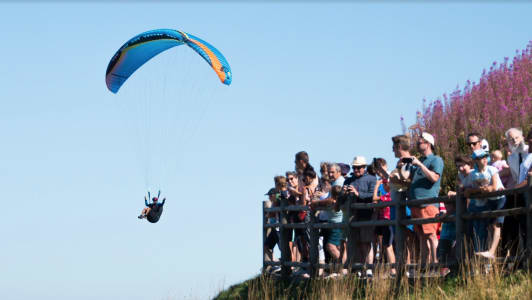 The following day started with strong winds so we decided to head even further South towards the infamous city of Vichy, which became the capital of the collaborative French State during World War Two. They had recently experienced mini tornadoes in the region due to the localised thunderstorms generated by the extreme heat. Fortunately the winds had dropped and allowed the group of Pilots to fly a 50k A to B flight that ended just north of the 1,465m high Puy de Dôme, giving two of the Instructors the perfect excuse to go Paragliding from this amazing site.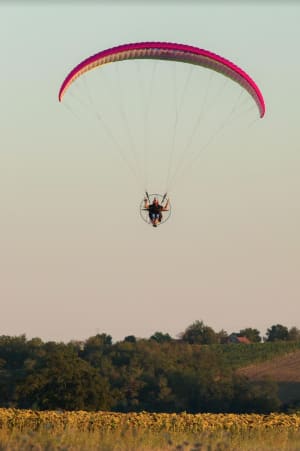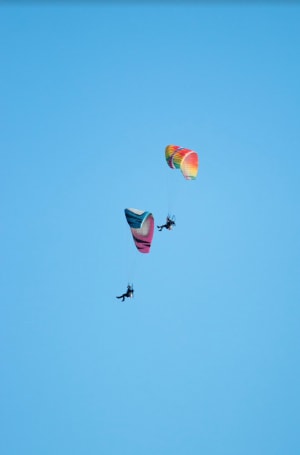 The rest of the trip was spent flying locally from a stunning ULM airfield in near perfect flying conditions. Several members of the group found that the only way to cool down during France's third heatwave was to fly through the sprinklers!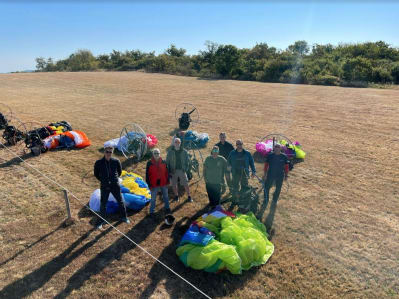 It turned out to be a great Paramotoring Trip and one we will always look back on with some great memories, as you can see from this Paramotoring highlights reel:
We plan to be back in France next year. To sign up for our 2023 dates, join our WhatsApp News group.